Speaking & Teaching Gigs
Overview
Ashleigh Axios has spoken at dozens of conferences, colleges, and chapters as well as marketing, advertising, and design events across the globe. She speaks about design leadership, innovating in intense environments, building brands around values, building inclusion and trust into design and technology, design in government, her time in the Obama White House, and more.
Why She Speaks
Ashleigh wants to see diversity and equity across design, government, tech, and in the work produced in these spaces. She steps into the spotlight and shows herself — her journey, successes, and quirks — to help demonstrate that there's also space for everyone. She works to see obstacles and burdens recognized and leveraged for the ingredients — empathy, endurance, grit, and the clear-eyed hope — they produce, which can be used to enact positive social change.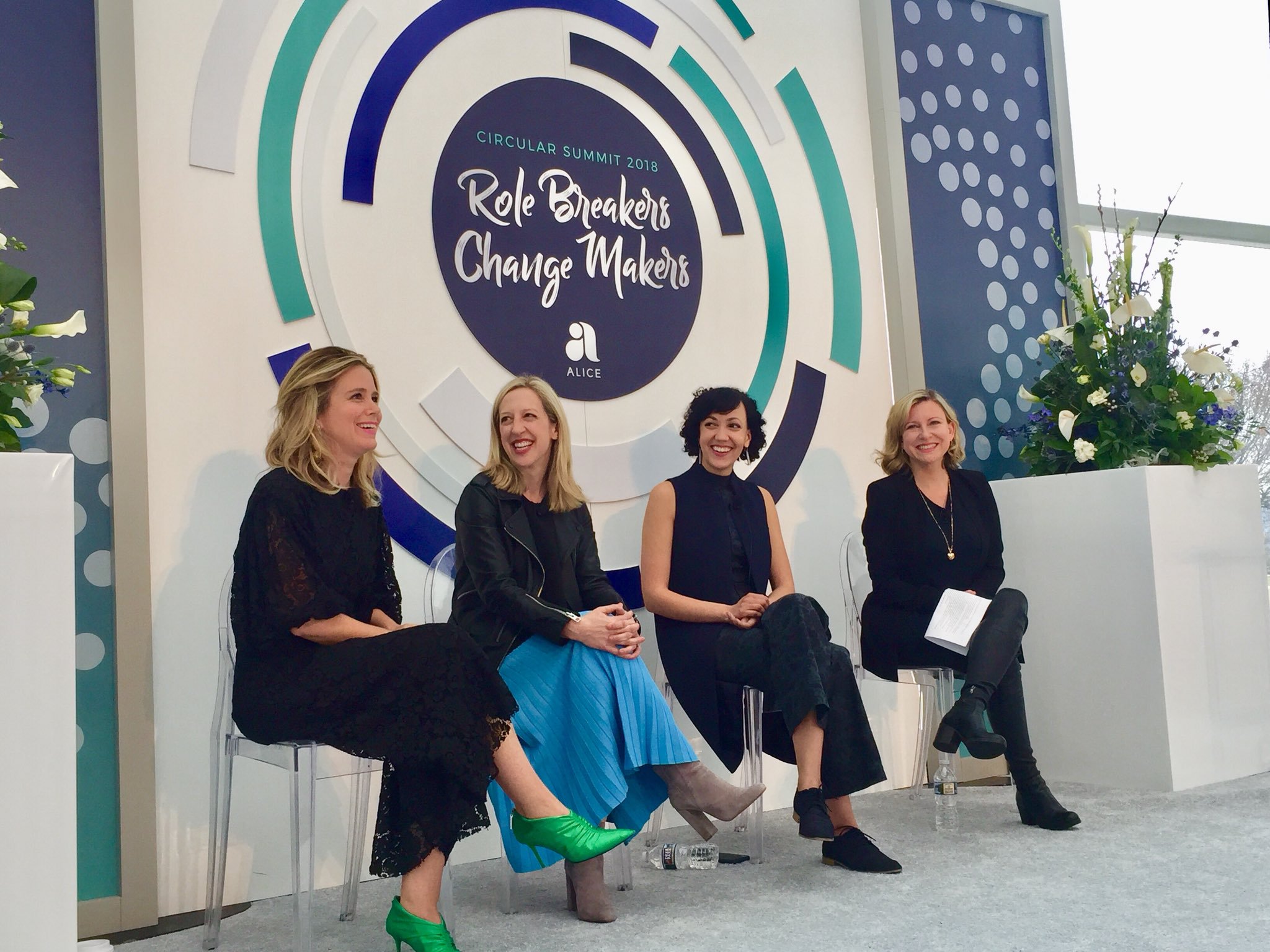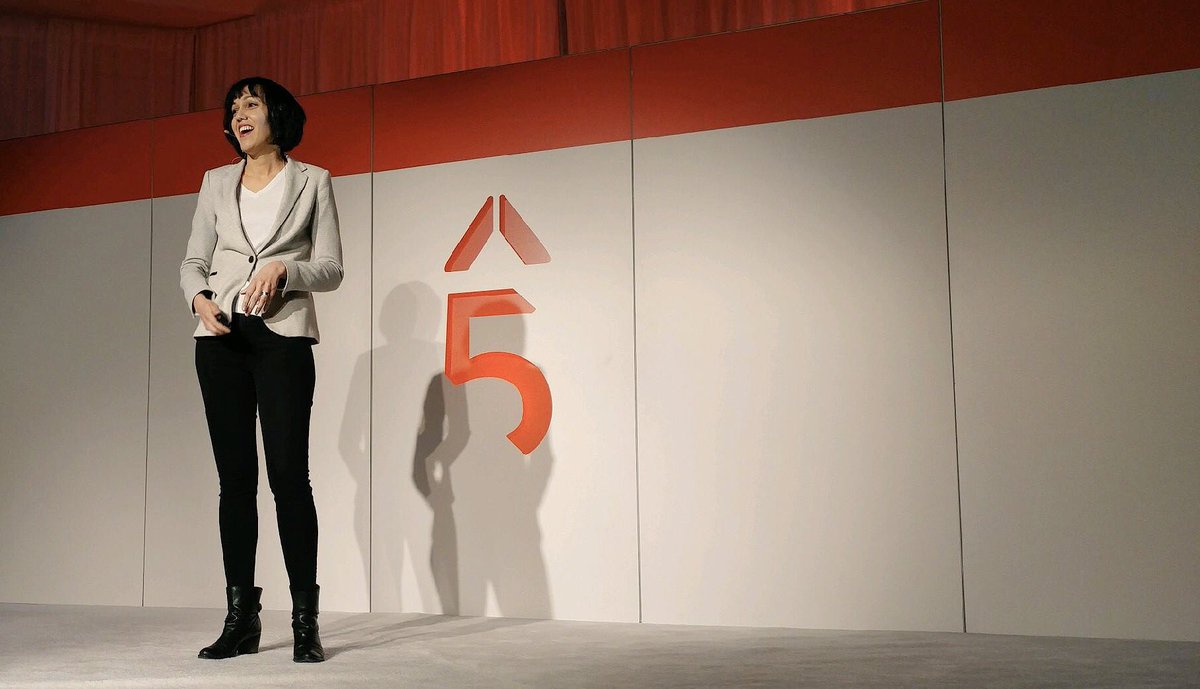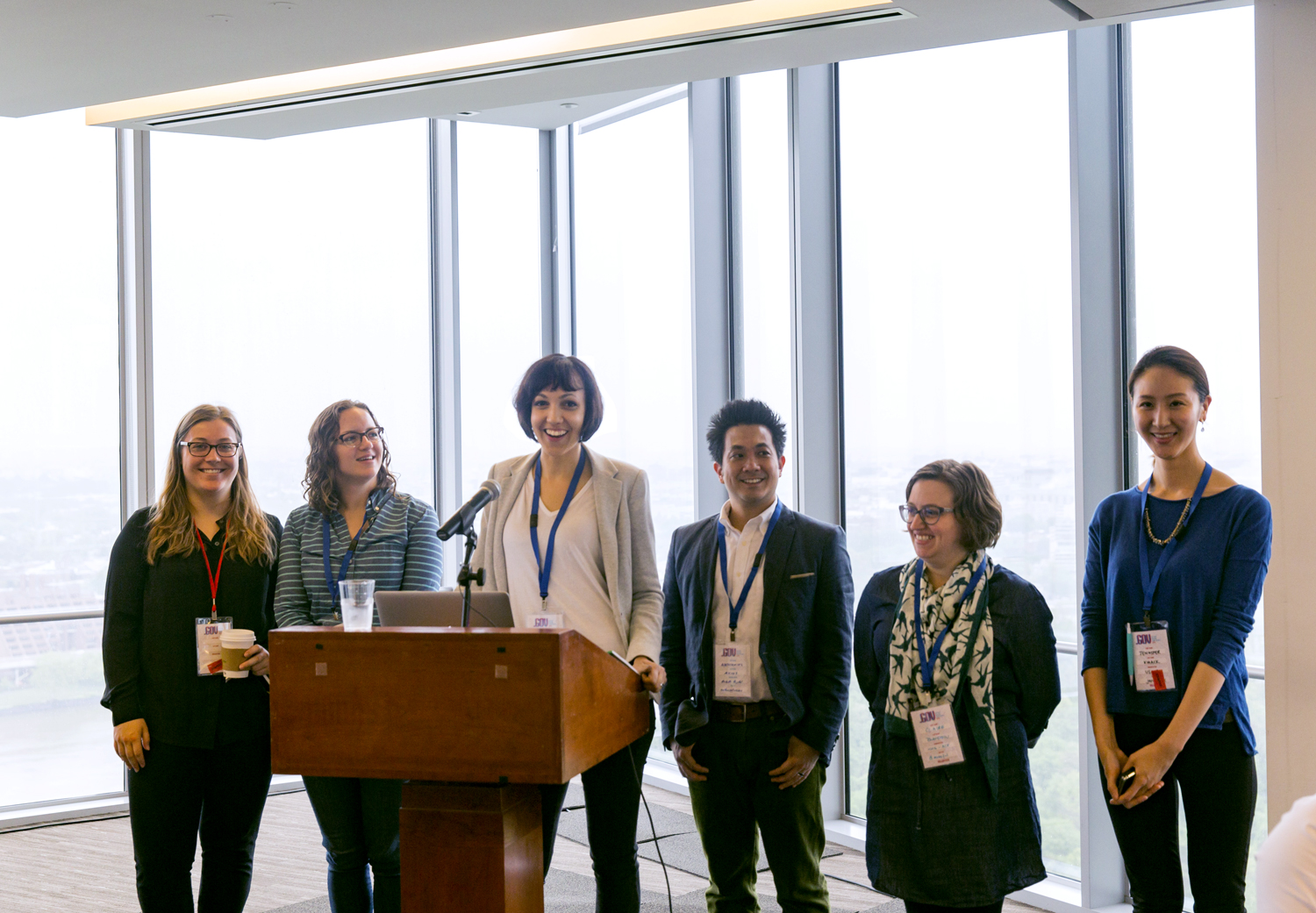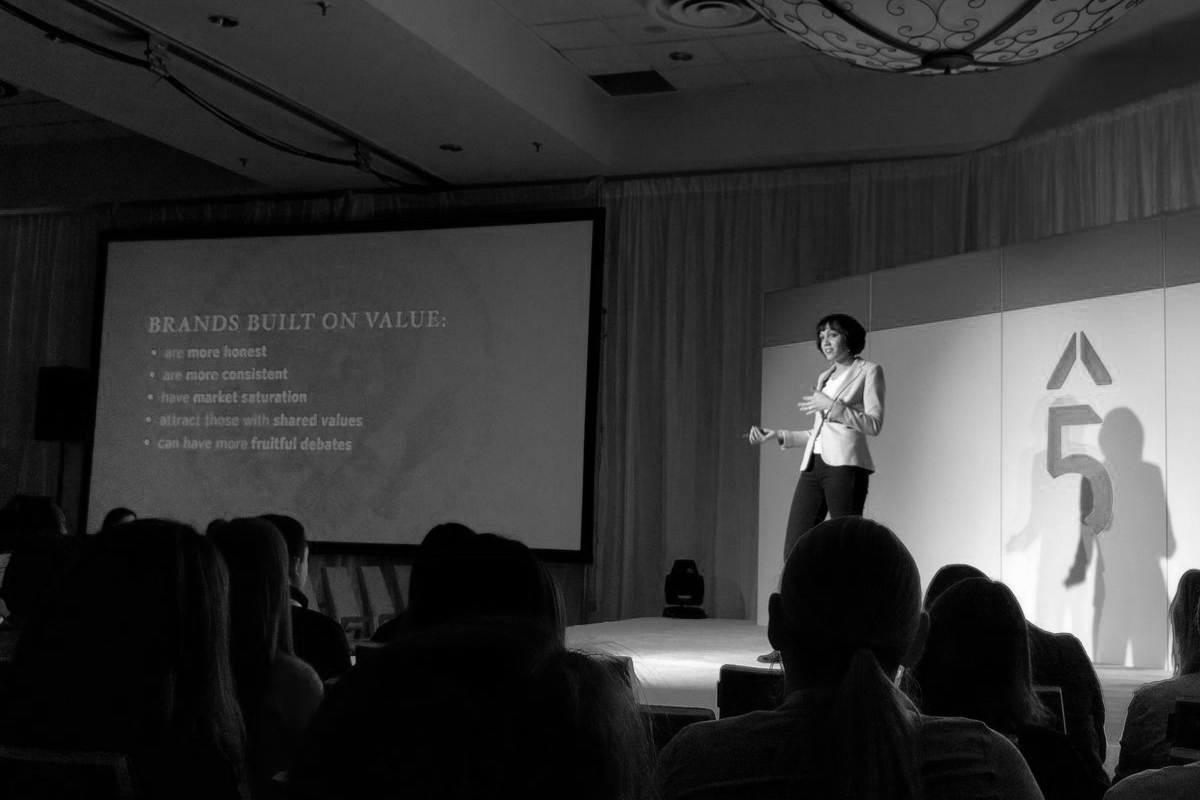 Upcoming
2019
2020
May 26-27: TBA

More to be announced
Past
2019
August 8: "The Flexible Future" with AIGA & TCG | Webcast

August 1: AIGA Asheville | Asheville, NC

July 26: NextGen Government Training Summit | Washington, DC

July 18: Columbus Society of Communicating Arts | Columbus, OH

May 29: AIGA Vermont | Burlington, VT

April 24: Panelist, Design Observer: Culture is Not Always Popular (AIGA NY) | NY, NY

April 4-6: Chair, 2019 AIGA Design Conference | Pasadena, CA
March 5: Ladies Wine and Design | Washington, DC
February 18: RISD Student Discussion | Providence, RI
2018
October 27: Monmouth County Business and Professional Women's Council annual scholarship luncheon | Long Branch, NJ

October 2: AIGA Orlando | Orlando, FL

September 20: AAF Akron | Akron, Ohio

September 18: Design Week Rhode Island | Providence, RI

August 22: Design for Inclusivity Summit Workshop support | St Louis, MO

June 21: AAF Montgomery | Montgomery, AL
April 27: AIGA Richmond | Richmond, VA

April 25: Design in Government (DIG) talk on Inclusive Design presented by Adobe Creative Jams | Washington, DC

March 22: AIGA Charlotte | Charlotte, NC

March 1: Circular Summit "Break the Rules, Build a Following" Panel | Washington, DC

February 23-24: InfluencexDesign Conference at Harvard Graduate School of Design | Cambridge, MA

February 14: RISD Alumn NYC: Politics, Alumni, and Effecting Change | NY, NY

February 8: Mattel Inc. | Los Angeles, CA

January 20: "Design and Authentic Communication" at WordCamp Albuquerque | Albuquerque, NM
2017
November 16: Arcadia Power lunch & learn | Washington, DC

November 2: The 3% Conference | New York, NY

October 12-14: AIGA Design Conference Command X | Minneapolis, MN

October 12: AIGA Design Conference UX track | Minneapolis, MN

September 29: AIGA Cincinnati Design Week keynote | Cincinnati, OH
September 26: Flourish career workshop w/ AIGA Central PA | remote session

September 14: Brand flash talk | Whistler, BC

July 29: Voto Latino Power Summer Pop-Up panel discussion | Annandale, VA

July 16: "Beginning Branding/Design" at WordCamp DC | Washington, DC

May 17: Rebrand Cities & Automattic | Detroit, MI

April 24: "The Design of Business | The Business of Design" on Design Observer interview | podcast

April 21: Design and Exclusion chair & moderator | online

April 12: Wesleyan University | Middletown, CT

April 11: Yale School of Business | New Haven, CT

March 31-April 1: Y Conference by AIGA San Diego | San Diego, CA

March 24: IBM Design Studio | Austin, TX

March 24: Sanders/Wingo | Austin, TX

February 28: High Five Conference workshop | Raleigh, NC

February 26: Giant Thinkers (January recording) | podcast

January 24 - February 16: DGD School: Fundamentals of Design in Government (AIGA & Aquent) | online class series

January 24: Computational Design Seminar (AIGA Philadelphia, Automattic, Drexel) | Philadelphia, PA
2016
November 18: Brandstand | New York, NY

November 8: Adventures in Design interview | podcast

November 5: AIGA Houston's Inside Job keynote | Houston, TX

November 3-4: RGD DesignThinkers Conference keynote | Toronto, Canada

October 22: AIGA Baltimore's Make/Shift | Baltimore, MD

October 16: Closed AIGA event | Las Vegas, NV

October 8: Civic Design workshop | St Louis, MO

October 7: St Louis Design Week keynote | St Louis, MO

September 30: Auburn University | Auburn, AL

September 21-23: Spikes Asia | Singapore

September 16: Big Duck | online webinar

September 15: McKinley Technical High School | Washington, DC

September 10: AIGA Dallas Fort Worth | Dallas, TX

September 9: Circles Conference keynote | Dallas, TX area

September 8: Circles Conference panel discussion | Dallas, TX area

September 8: University of Texas at Arlington | Arlington, TX

August 13: #InFromDC by AIGA Chicago | Chicago, IL

August 11–12: Prototypes, Process, & Play by Chicago Camps keynote | Chicago, IL

July 28: AIGA Las Vegas | Las Vegas, NV

July 26: Town Hall: Racial Justice by Design director | Washington, DC
This event had technical difficulties affecting the video quality:

July 25: Revision Path interview | podcast

July 15: Portfolio Center workshop | Atlanta, GA

July 14: Portfolio Center presentation | Atlanta, GA

May 13: Cooper Hewitt DC High School Design Summit | Washington, DC

May 6: 2016 DotGovDesign Conference director & host | Rosslyn, VA

April 20: D&AD Festival | London, England
April 12: (AIGA) West Michigan's Design Week | Grand Rapids, MI

March 31: AIGA RI: KnowHer Design Panel w/ Debbie Millman | Providence, RI
2015
September 22: HOW Interactive Conference keynote | San Francisco, CA

September 9: Hopscotch Design Festival | Raleigh, NC

May 4-8: HOW Design Live Conference | Chicago, IL

March 27: 2015 DotGovDesign Conference host, & closing keynote | Washington, DC
2014
January 6: General Assembly Introduction to the DC Design Community panel discussion | Washington, DC
2012
October 29: AIGA DC Host for "Very DC: The White House" | Washington, DC
Want to invite Ashleigh to speak?
Polite, well-crafted messages are most likely to get a response.